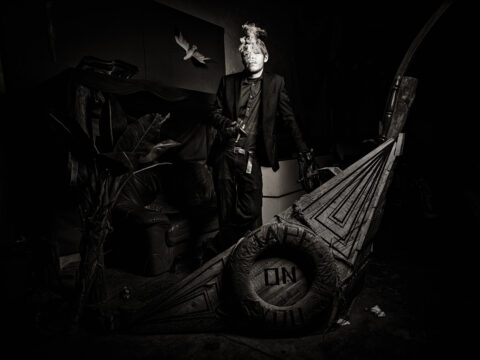 Dakz is a Berlin-born Dj/Producer who grew up to be a famous rapper. Didn't work out.
By the age of 20 he discovered his passion for electronic Music and the Berlin clubculture and fell instantly in love with it. On your way through the nightlife you can meet him as a promoter dressed like the latest Hipster or as a dj in a Bathrobe bringing you the freshest tunes. The night knows no rules, and neither does he.
His style can be discribed as funky, dreamy and melodic with the extra touch of WTF combined with straight in your face Basedrums.
He played in numerous clubs in Berlin like the Maria, Chalet or the Golden Gate, alongside names like Lee Jones, Florian Meindl, Adam Port, Chymera Roman Lindau and Funk d' void He is Resident Dj at the Berlin club Rummels Bucht.
In Oktober 2012 he released his first Ep "She needs me" at CrazyOldGoose records.
Musical Influences: Stimming, Ruede Hagelstein, Henry Saiz, Oliver Huntemann, Guy J, Robert Babicz, Maetrik.